5 Takeaways from KubeCon North America 2019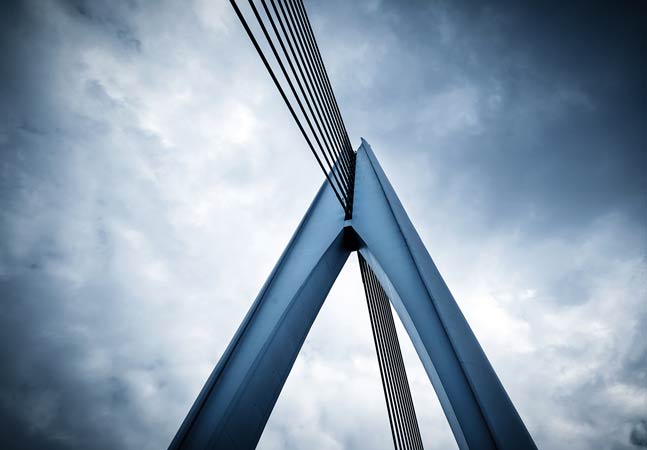 Cloud Native Computing Foundation's flagship Kubernetes (K8s) conference, KubeCon + CloudNativeCon (I will simply refer to as 'KubeCon' from here on), was held in San Diego Nov. 18-21, 2019. KubeCon continued its dramatic growth this year by selling out months in advance and drawing in over 12,000 attendees and 300 vendors, this is up 50 percent from last year. This conference is heavily developer-focused, but make no mistake — all of the major IT vendors were represented: VMware had a huge presence, Red Hat was there representing IBM, and HPE announced their new Kubernetes-based Container Platform.
As expected, the big IT vendors all gave K8s the credibility that it deserves, but for me the most interesting news came from the small and mid-sized companies that are laser-focused on K8s. Below are 5 areas that I found especially interesting at KubeCon 2019.
TAKE 1
Storage – The biggest news around storage technology, in my opinion, was Diamante's release of the first performance number for container storage that I have seen so far. They spent the past year working with an independent testing lab to test and quantify K8s storage for their D10 Container Appliance. This information is valuable as the industry can now begin to test and document K8s storage performance. Another interesting K8s storage development unveiled was that Kioxia (the company formerly known as Toshiba Memory) announced the first Container Storage Interface (CSI) for K8s for NVM Express over Fabrics (NVMe-oF); this CSI is for their KumoScale storage product.
TAKE 2
Management and Governance – One of my goals for attending KubeCon this year is to see what solutions are becoming available for the management and governance of K8s. One of the companies that continues to impress me was Dynatrace; they have a good handle on how to use artificial intelligence (AI) for operations and cloud infrastructure monitoring. On the startup scene, Chronosphere is leveraging their expertise with M3 to provide a K8s monitoring solution, so they should be interesting to keep an eye on. Rancher Labs released Rio, their application deployment engine for K8s, and discussed with me some of the plans that they have for future K8s edge deployment and management.
TAKE 3
Big IT Vendor Offerings – VMware, Microsoft, Oracle, HPE, and NetApp have all released products to help their customers embrace K8s. While all of these products are still quite young (K8s has only been around for 5 years), Big IT senses that K8s is the hot new technology in town and all the vendors want to help their customers embrace it.

TAKE 4




Edge –
Edge computing is really starting to become interesting, and a few companies have developed K8s distributions for the edge. The two that caught my eye were MicroK8s by Canonical (Ubuntu) and K3s by Rancher Labs. Moreover, hardware companies, such as Lenovo and Dell, have developed edge-specific servers and storage systems to handle the unique challenges of edge computing.


TAKE 5
Training – I was a little rusty on K8s, but was able to do a quick refresh the day before the conference officially started by sitting in on a Kubernetes 101 training led by Nigel Poulton. If you haven't yet had an opportunity to take training from Nigel, I highly recommend it. He did a great job laying out the foundation for K8s, and then we had chance to do some hands-on work using his "magic sandbox" that visually displayed the K8s objects as we were actively creating and destroying them.


Tom Fenton has a wealth of hands-on IT experience gained over the past 25 years in a variety of technologies, with the past 15 years focusing on virtualization and storage. He previously work at VMware as a Senior Course Developer, Solutions Engineer, and in the Competitive Marketing group. He has also worked as a Senior Validation Engineer with The Taneja Group, were he headed their Validation Service Lab and was instrumental in starting up its vSphere Virtual Volumes practice. He's on Twitter @vDoppler.