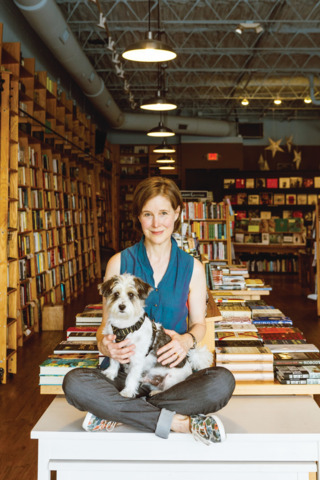 NASHVILLE SCENE
The Southern Festival of Books: A Celebration of the Written Word will return to downtown Nashville in the fall. Since its start in 1989, the annual festival organized by Humanities Tennessee has provided a free opportunity for readers and authors alike to interact with others in the book community and learn more about the literary arts. This year, the festival will be held Oct. 11-13 at War Memorial Plaza and Nashville Public Library's main branch.
SFB announced its first slate of visiting authors who will read and discuss their latest work. Among the guests will be Ann Patchett, award-winning author and co-owner of Parnassus Books. Patchett, who authored 2016's highly successful Commonwealth, will be unveiling her newest novel, The Dutch House. Margaret Renkl will also appear at SFB to discuss her recently released Late Migrations. The collection of essays is the former Scene staffer and current New York Times opinion writer's first full-length book, and it's a dazzler.
Other authors attending the fest include former White House cabinet member Samantha Power (The Education of an Idealist: A Memoir), Ottessa Moshfegh (Eileen), Casey Kep (Murder, Fraud and the Last Trial of Harper Lee), Paul Theroux (The Great Railway Bazaar), Pico Iyer (Video Night in Kathmandu), Julie Orringer (The Invisible Bridge), Dani Shapiro (Inheritance: A Memoir of Genealogy, Paternity, and Love) and more. Additionally, more than 60 publishers, booksellers and other literary organizations will appear at the event on panels and at tables in Legislative Plaza. As always, Parnassus will be on hand to sell all of the books featured at the festival.
SFB provides an array of entertainment for literature lovers of all ages. There will be performances by several local musicians, as well as live theater, poetry and spoken word. A separate children's stage will include author appearances, performances and crafts suitable for younger audiences. A Yazoo Brewing beer garden and plenty of food trucks will also be on site to fuel your literary journey.
Keep an eye on the Humanities Tennessee website for the next slate of authors.