Every year on Israel's Independence Day, Calcalist releases a ranking of the country's top 50 most promising startups.
From Datorama's exit to Gett's upcoming IPO: where are last year's star startups now?
Five fascinating Israeli companies were left out of this year's ranking after they crossed the $1 billion mark.
Interview | The future beyond Amazon. In seven years, Riskified grew from an anti-fraud startup into a global leader in retail efficiency that is boosting the e-commerce industry. Read more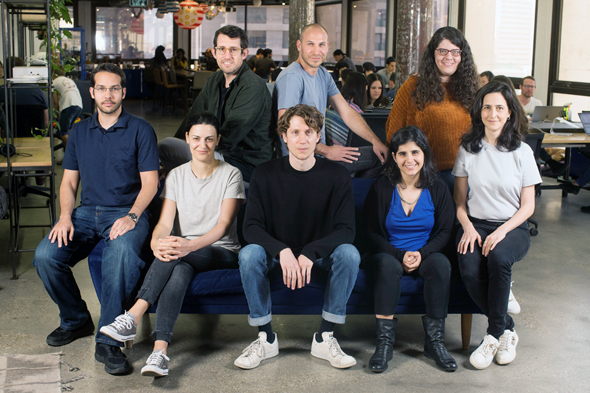 Riskified. Photo: Amit Sha'al
Israel's critical infrastructure vulnerable to cyber attack, says state comptroller. Some of the bodies in charge of Israel's critical infrastructures are unprepared for the possibility of cyber attacks, according to a report published Monday by Israel's state comptroller. Read more
In Israel, there is a tight bond between food and politics. Israelis celebrate Independence Day with communal barbecues and find it baffling that high ranking military personnel pursue a vegan diet. Read more


Israel doubles down on Beresheet 2.0. Beresheet crashed on its April moon landing, still making it the first privately funded spacecraft to reach lunar orbit. Read more


M&As
Proofpoint to acquire Meta Networks for $120 million. Read more
Salesforce buys conversational AI startup Bonobo. Read more
Fundings

Gett raises $120 million in debt financing, equity. Read more
QEDIT partners with Ant Financial, VMware, RGAX, raises $10 million. Read more
Heart monitoring company CardiadSense raises $3.5 million. Read more