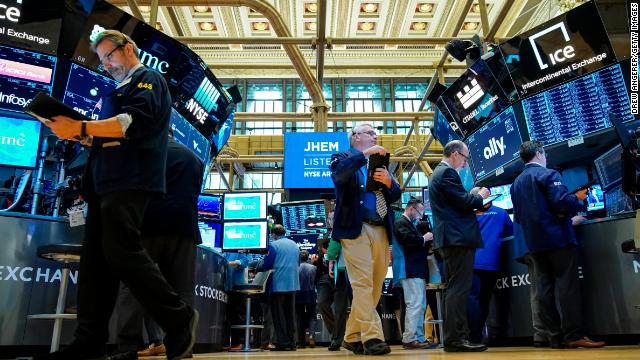 With less than an hour to go in the trading day, stocks are on track to end the day in the red.
The Dow, S&P 500 and Nasdaq Composite are all in the red and have been for nearly the whole day. Shares in the financials and energy sectors, such as Goldman Sachs (GS), JPMorgan (JPM) and Chevron (CVX), are leading losses amid declining oil prices.
Trade worries are also back on investors' minds after President Donald Trump said he was the only one holding up the trade deal with China.
Expectations for an interest rate cut in the near-term are still high, and this morning's consumer price inflation report hammered this thesis home once more. Still, there seems to be little optimism in the market today.
If stocks close lower, it would be the second down day in a row following a week-long rally.
But while blue chips are struggling today, small-cap stocks are doing better.
The Russell 2000 is up a 0.2%. Nonetheless, the Russell is still in correction, down more than 12% from the all-time closing high it hit in August last year, according to Refinitiv.