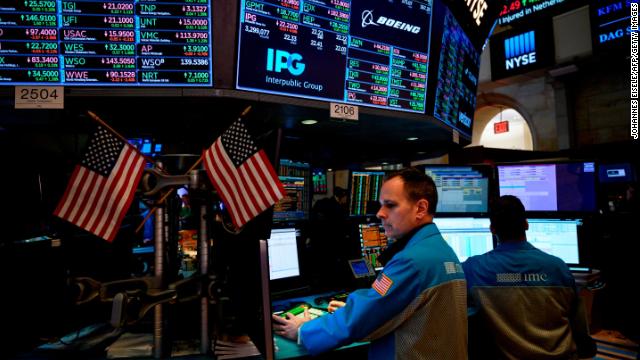 At midday, stocks are squarely in the green as the market breathes a sigh of relief after the United States and Mexico reached a deal that avoids import tariffs on Mexican goods.
"The decision not to impose tariffs on Mexico also suggests to us a lower probability of tariffs on additional imports from China or on auto imports from the EU and Japan," wrote Goldman Sachs economist Alec Phillips.
The Dow is up more than 200 points, or 0.8%, while the S&P 500 and the Nasdaq Composite are up 1.1% and 1.9%, respectively.
But it's not all that peachy. M&A announcements from the weekend and this morning are weighing on some shares.
United Technologies (UTX), which announced yesterday it would merge with defense business Raytheon (RTN), is the biggest loser in the Dow, down 1.4%.
Raytheon is up 2.3%.
Salesforce (CRM) is the weakest stock in the S&P, down more than 4%. The company announced it would acquire Tableau Software (DATA) earlier today. Shares of Tableau are up a whopping 35.8%.